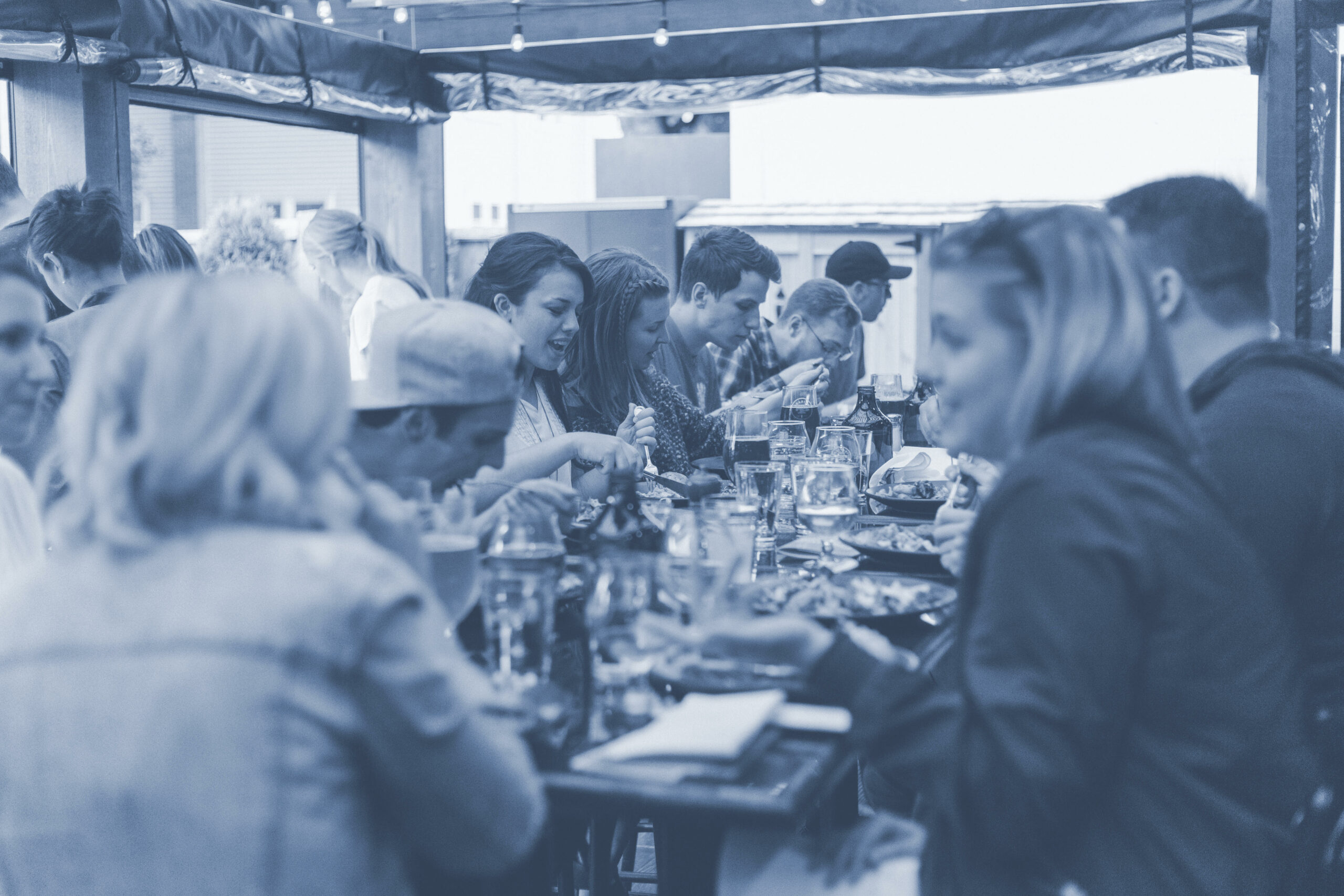 We are Stepping Stones Gouda.
A church, but slightly different.
We wanted to return to the basics and arrived at what we call: Christian communities.
A community is a group of diverse people who share their lives, (try to) live with God, and contribute to their local society.
We follow the example set by Jesus: in His life, he created time to talk with his Father, hung out with His friends (disciples), and helped strangers, bringing justice wherever that was needed.
We call these three types of relationships UP, IN and OUT. The first group of followers also lived like this. They were involved in each other's lives and shared experiences and resources. A community!
---
Up
We want to know God and grow a personal relationship with Him. To be amazed about the life of Jesus and to discover what this can mean to our daily lives.
In
We believe that we are meant to do life together with other people. This means that we invest in each other, are accountable to each other, and encourage each other to keep learning and growing.
Out
We also open our eyes to see what is happening around us. We try to contribute to peace and wellbeing in our city. We believe that this is a way that heaven meets earth.
---
This is what we do
No, we do not live in the same house, but still try to share our lives with each other. We do this by sharing meals, going for walks, go shopping, sporting, watch a Netflix series or a sports match. Sometimes everyone joins in, other times it is a part of the group. We pray and read the Bible together and help each other and others we meet. That way, we try to be a positive influence to our neighborhoods.
---
Curious to hear more?
Would you like to hear more about who we are or what we do? Or do you simply want to say hi? Send an email to info@stepping-stones.nl or click the below button to contact us.

Coaching
For those who dream of starting a community or have started one and encounter challenges, our coaching may be helpful. You can find more information here or reach out to us using the button below.